Body Sculpting Treatments
Are you looking to reduce stubborn FAT? BODY SCULPT? Or personalize a NON-INVASIVE body contouring treatment? You are in the right place!
Our Body Sculpting treatments are not available to book online. Due to the individual nature of the treatment, a free consultation is needed to discuss and personalize a plan specifically just for you.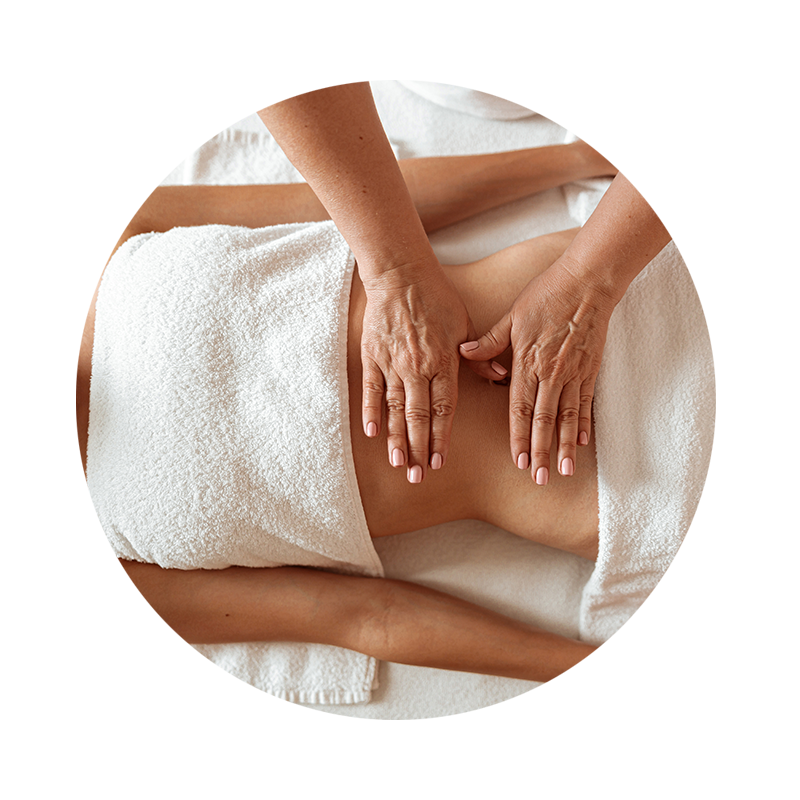 Fibrosis Treatment
Fibrosis is the most common side effect of plastic surgery that involves liposuction. Patients typically describe fibrosis as hard lumps under the skin that are painful in the area where the liposuction was performed. Fibrosis can also have the appearance of large pores, uneven areas, and tissue discoloration.
We have developed a unique protocol to treat fibrosis based on experience and understanding of why the client produces the fibrosis. Cavitation, ultrasound, radio frequency and wood therapy will typically not help clients with fibrosis. Fibrosis can be treated as early as 3 to 4 weeks post-op or up to 8 months after surgery. Starting treatment in an early stage of detection is always recommended.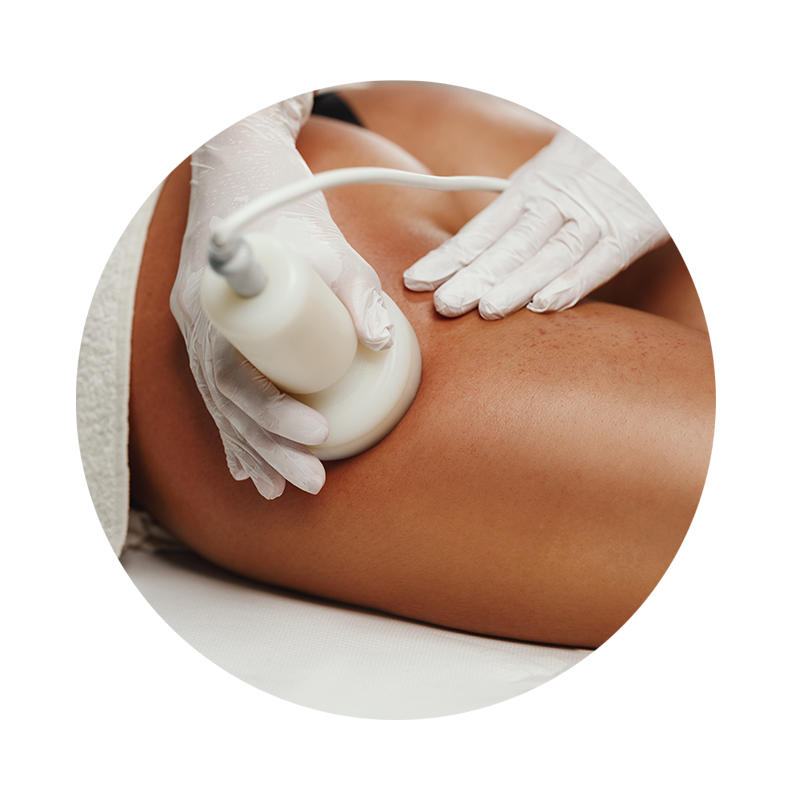 Cavitation Ultrasound
One of the most effective treatments to treat:
· Cellulite
· Reduce excessive local fat deposits
· Stimulate circulation
· Stimulate collagen production

We can treat small areas to larger areas (such as thighs, stomach, back, arms or buttocks). Cavitation occurs in fat cells due to a low-frequency ultrasound waves that break down adipose tissue (fat cell membrane). The fat gets released into your lymphatic system and converted into waste.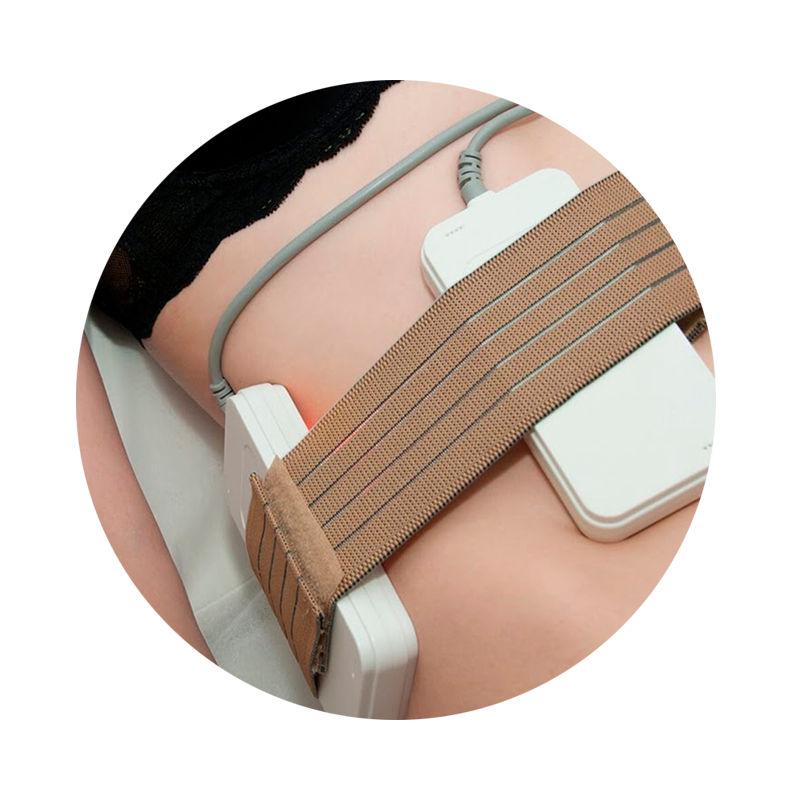 Lipo Laser
Lipo Laser is a non-surgical, non-invasive laser that offers a way to achieve inch loss and body contouring with no pain, needles, or downtime. This treatment is for you if you have problems losing fat in certain areas and need extra help. Lipolaser targets stubborn fat on your flanks, hips, waist, abdomen, chin, and arms.
The laser energy penetrates down to the fat cells and shrinks them, potentially resulting in lost inches. The body then flushes out the expelled fat-cell contents via the lymphatic system or burns them for energy.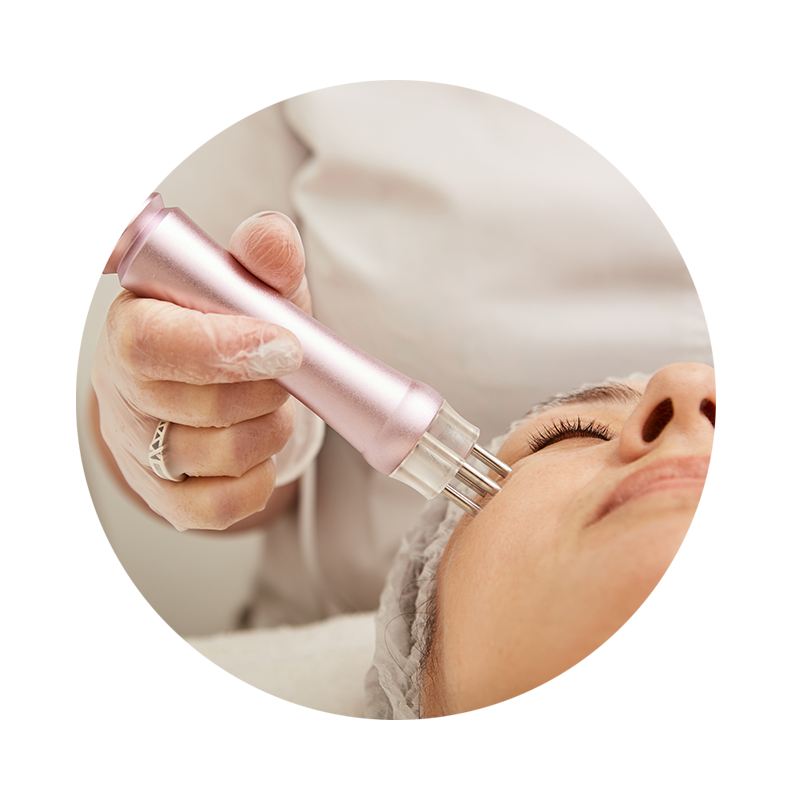 Radiofrequency
Radiofrequency (RF) therapy, also called radiofrequency skin tightening, is a non-surgical method of tightening your skin. Electricity-based treatment travels through the skin's surface into the deeper, dermal layer. The resistance of the skin as the energy travels through it prompts both a tightening of the existing cells as well as the stimulation of new collagen fibers. This treatment is suitable for the face as well as the body. We recommend Radiofrequency treatment combined with other body treatments that help reduce inches. After liposuction (minimum four to six weeks post-op) or post-pregnancy, you may experience some skin hanging. Radio Frequency has shown to be an excellent treatment to help skin retraction.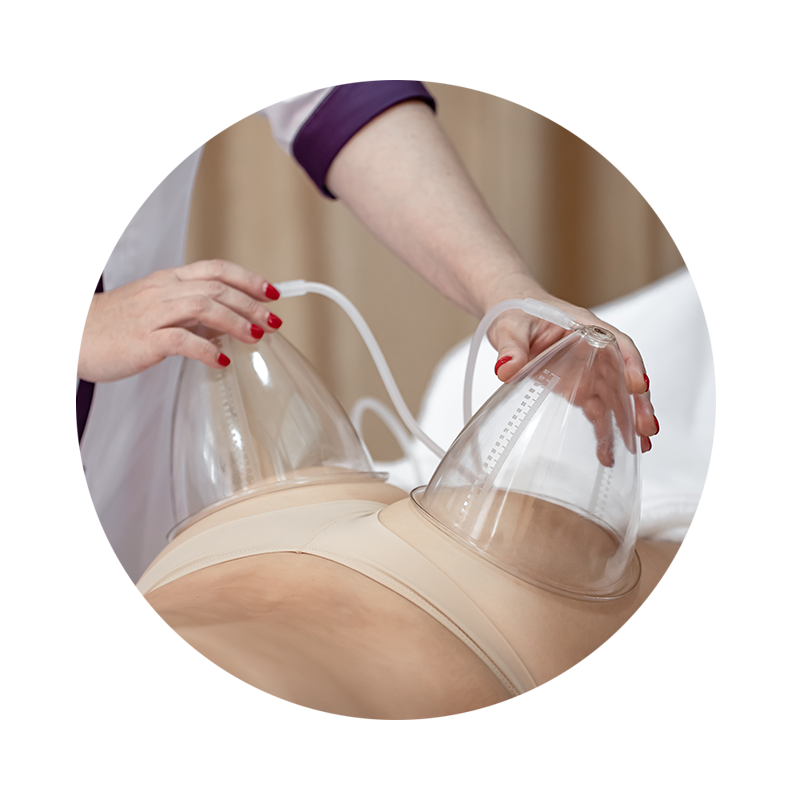 Vacuum Therapy
Vacuum therapy is a non-invasive machine with the latest technology that will create a butt-lift with suction cups. This is another excellent treatment for body contour and reducing the appearance of cellulite. When performed several sessions a week, you may notice that your skin is tighter, firmer, and more toned.
· Decreasing muscle tension
· Increasing lymphatic flow to remove toxins and water retention
· Exfoliating the skin, thereby making it smoother and more toned in appearance
· Stimulating the middle layers of skin for increased toning effects
· Decreasing the appearance of cellulite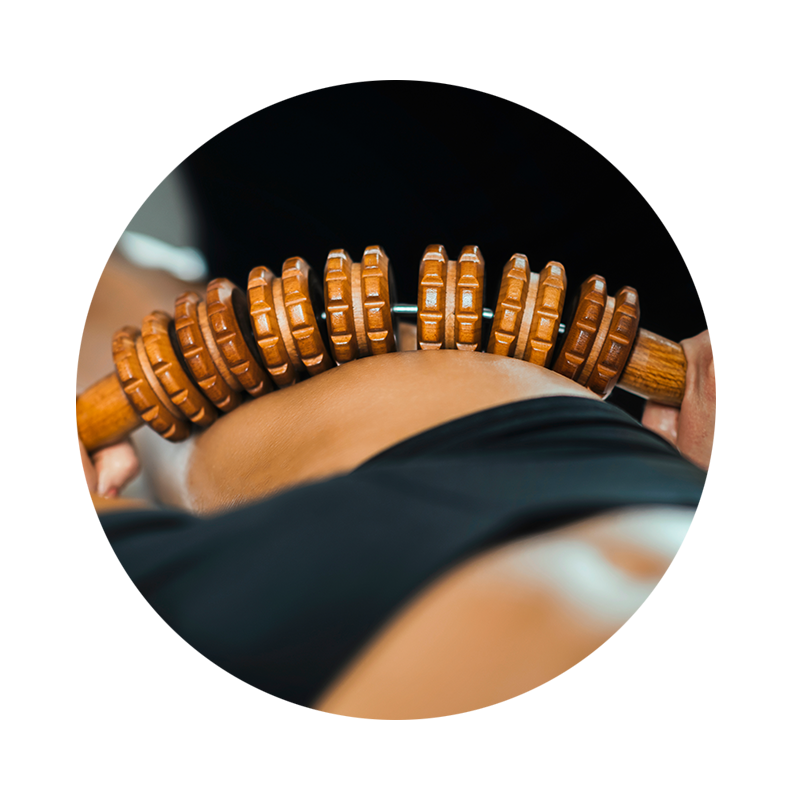 Wood Therapy
A technique that has originated in Latin America, Colombia. Also called Maderoterapia. The use of wooden tools reduces the appearance of cellulite and fat deposits while toning the entire body. The massage is performed with wooden roller pins and cups to manipulate targeted areas of muscle, fat, and cellulite, stimulating the lymphatic drainage system to remove excess water, fat, and toxins from the body. Wood therapy massage can be performed in specific areas (legs, hips, muffin top, waist, back) or work the whole body in one session. Some of the benefits are:
· Non-Invasive
· Breaks down cellulite
· Firm thighs and buttocks
· Increases lymphatic circulation
· Reduces/fights/combats water retention and removes toxins from the body.

Help to stimulate the production of collagen and elastin.