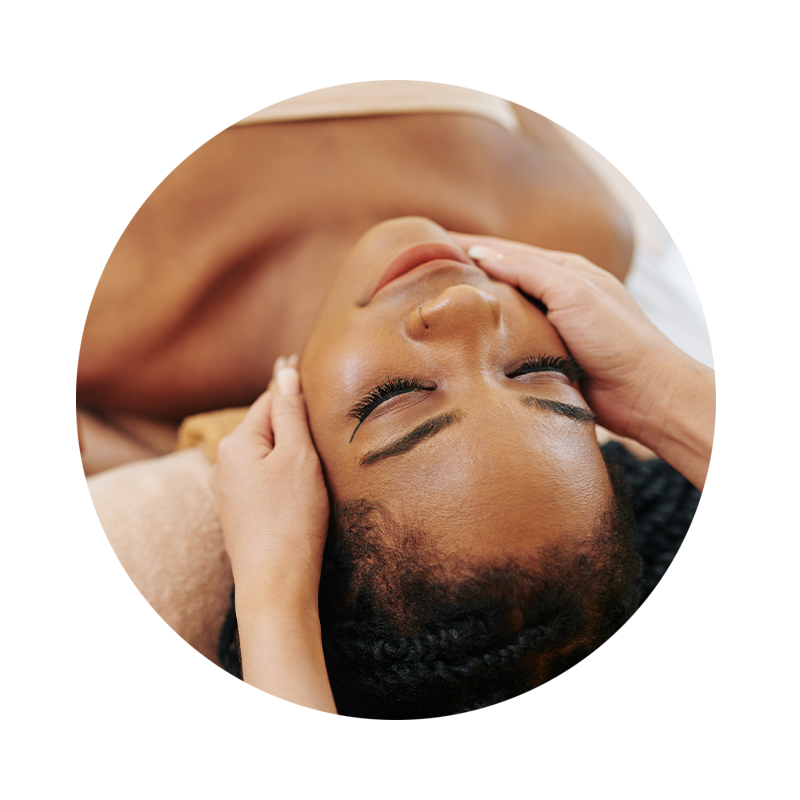 Five Senses Massage
With how busy life can be, it is vital to our mental and physical health to slow down, take a break, reset and recharge. Our signature package promises the most magical experience that will give your mind + body a break from today's fast-paced life and stimulate your senses to another level!
Let us take you on a journey with 90 minutes of our finest selection of organic essential oils for aromatherapy, Tibetan healing sound bowls combined with the power of the human touch. We promise to deliver complete revitalization of the entire body and mind that will uplift your five senses and soul.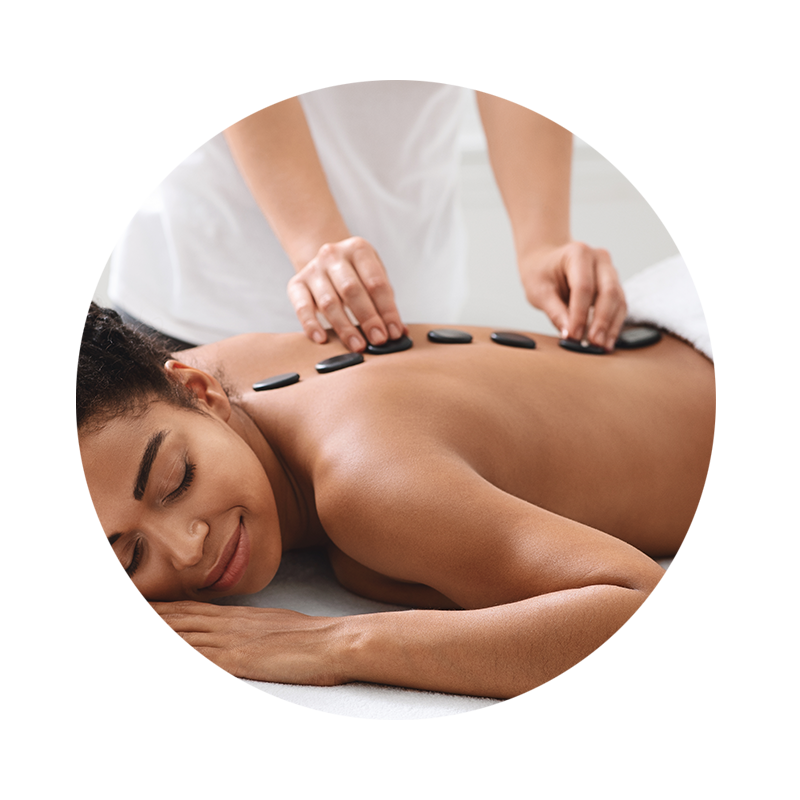 Ancient Hot Stone Massage
The ancient healing art of hot stone massages has been around for years and has proven to melt away stress and tension in the body. Our prestige package includes ancient hot stone massage using thermodynamic basalt stones combined with the purest organic essential oils.
You will experience our modern Swedish and deep tissue massage techniques making this the perfect combination of therapeutic heat that slowly radiates into the body, easing the muscles and inducing a state of total calm relaxation.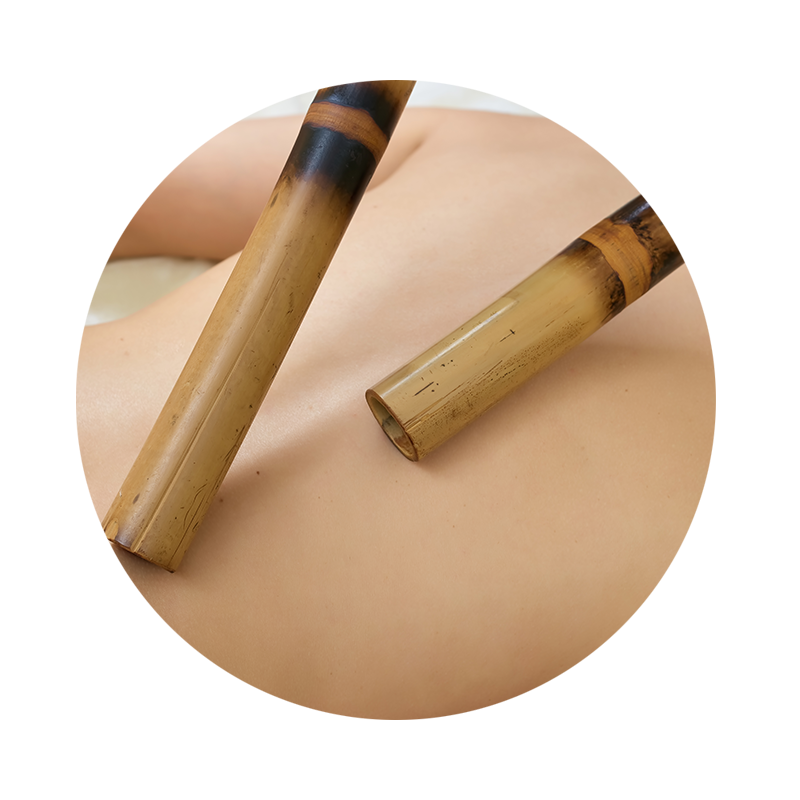 Magical Bamboo Massage
This massage is known for its healing properties and works on all levels to balance, calm and energize you physically, mentally and spiritually. Bamboo massage is an innovative way to provide Swedish or deep tissue massage in which heated bamboo rolls and kneads the tissues to create an extreme feeling of relaxation and well-being.
Our magical bamboo massage experience not only relieves stress and tension, but is also known to improve the texture of your skin.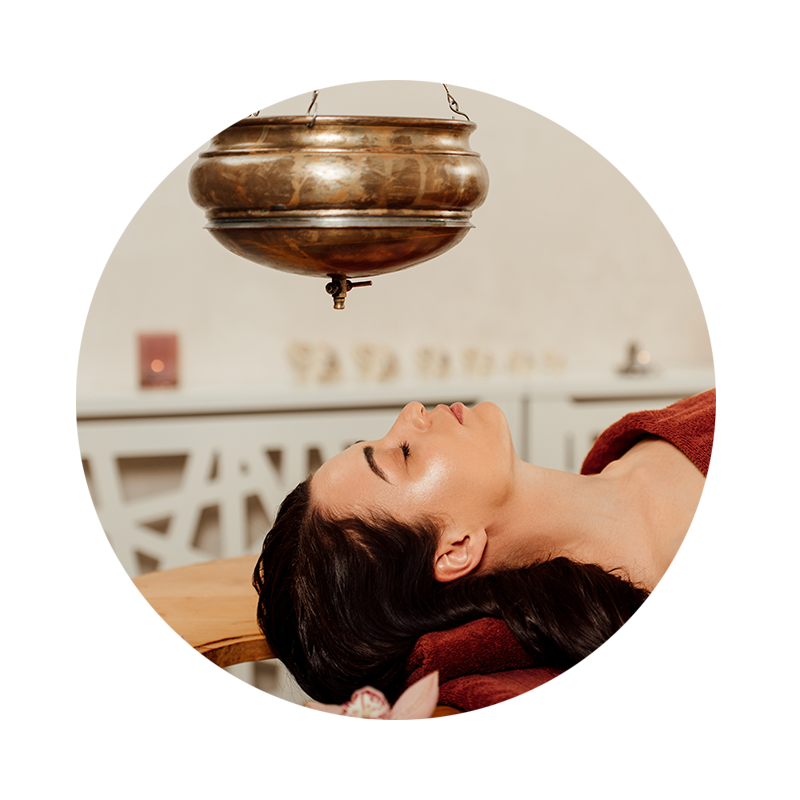 Calm Your Mind with Shirodhara
A treatment that has its roots in Ancient Ayurvedic, the number one medical system in India for more than 2000 years! This blissful therapy purifies the mind, alleviates anxiety, reduces headaches, and expands awareness on a whole new level.
Shirodara treatment starts with a massage over the marma points over the face and scalp. A warm organic oil (specially prepared for you based on your predominant Dosha – central element of your being) begins with a gentle dripping into the pineal gland, "third eye," quieting the mind and balancing the nervous system.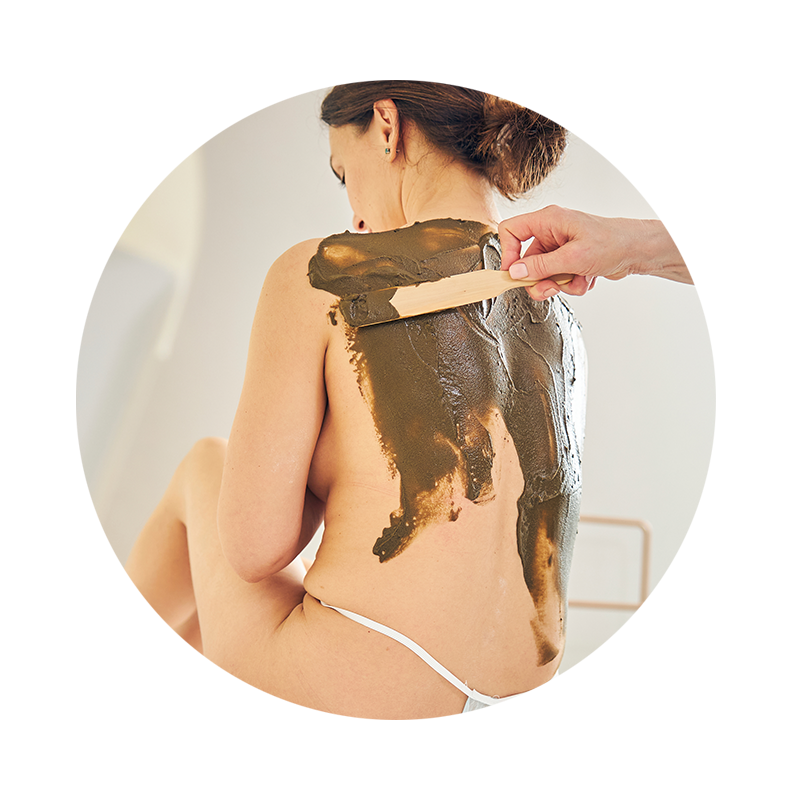 Cocoon body wrap
Our cocoon body wrap is an indulgent, pampering, detoxifying, and moisturizer treatment that will take you to a an elevated state of relaxation. The skin is the largest organ in the body and deserves as much attention as you give to your face. With our cocoon body wrap, we exfoliate your skin using organic body scrubs buffing away dead skin cells. After the skin has been prepped, we apply a mask with relaxing soft strokes and tightly wrap the body in a cocoon.
The treatment stays on for 30 minutes while you rest your mind. The final step is the removal of the wrap, a rinse and then luxurious moisturizing lotion is applied. The entire process leaves the skin feeling rejuvenated with a sense of renewal.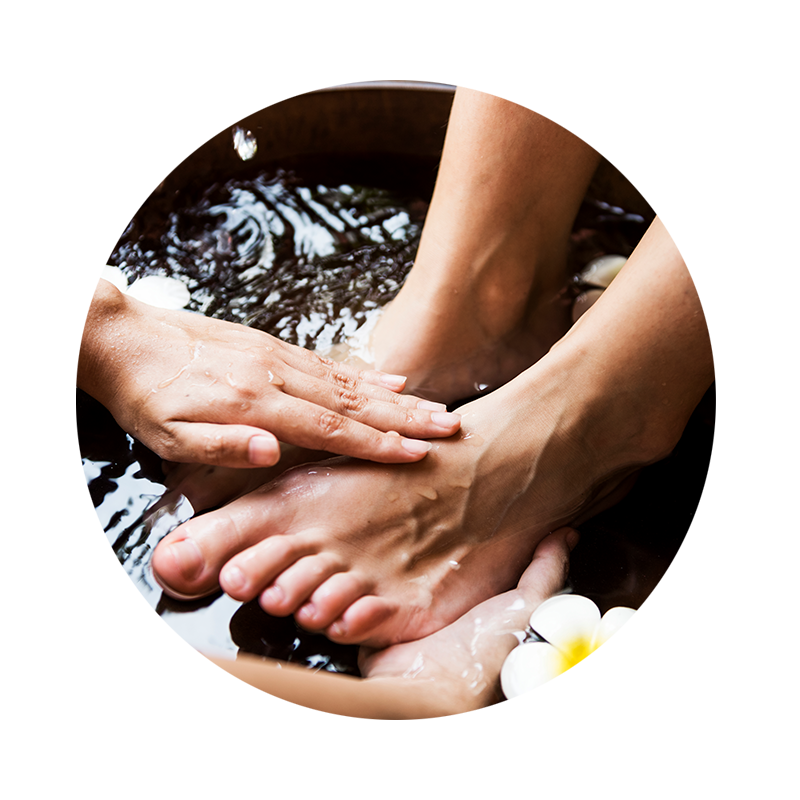 Happy feet massage
Your feet deserve just as much pampering! Especially after a long demanding day at work, a week long routine of exercising, or simply just because!
Sit back, relax and enjoy the warmth of a luxurious foot bath with natural herbs and essential oils. Then let us work our magic. Our foot massage is an amazing mix of Reflexology with Padabhyanga Ayurvedic techniques promising to give you the experience that will leave you feeling like you are levitating and walking on a cloud.